ESPRESSO DETECTIVE KICKSTARTER LIVE NOW
All-New Issue No.4 plus Issues 1-3 relaunch.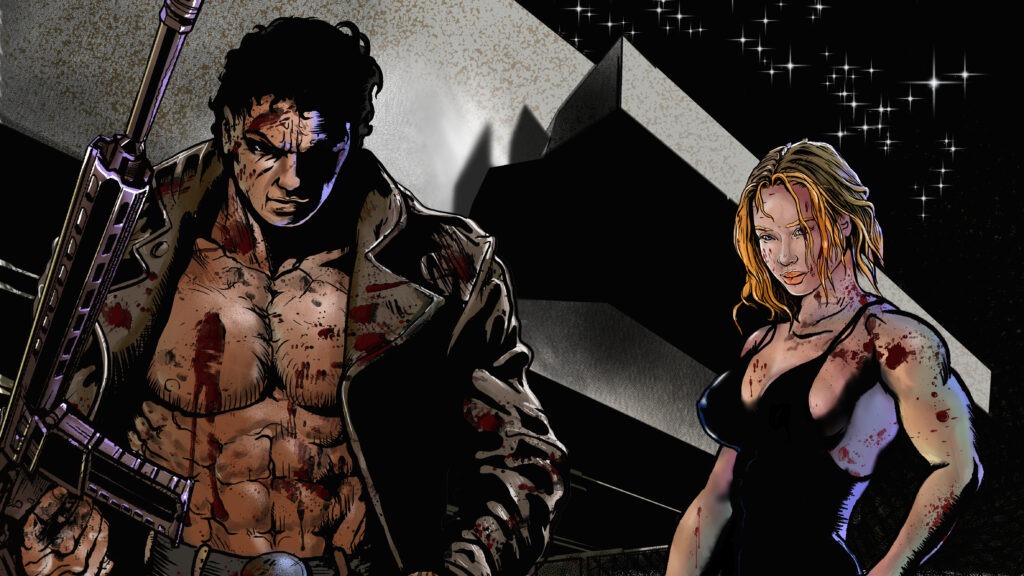 ---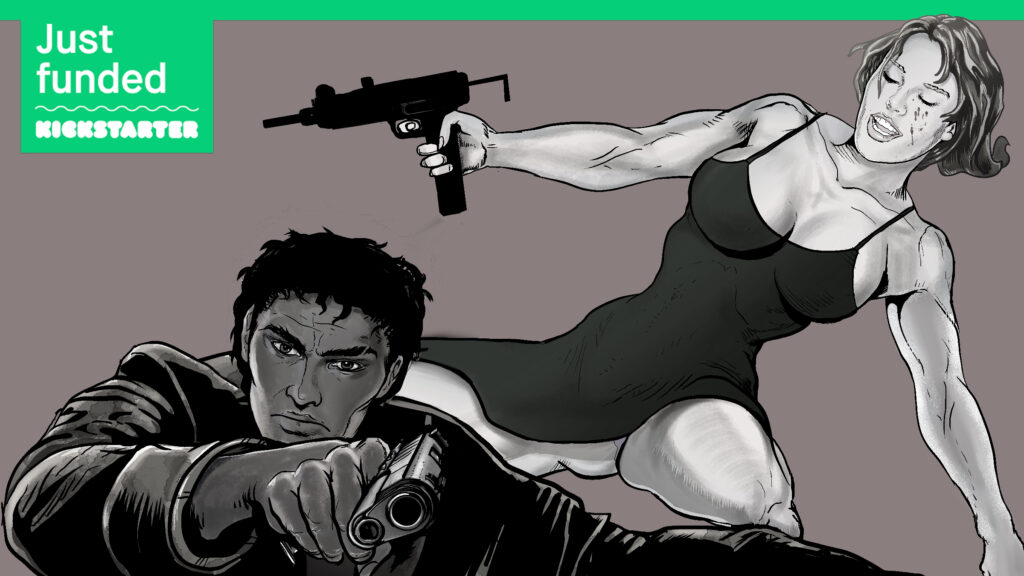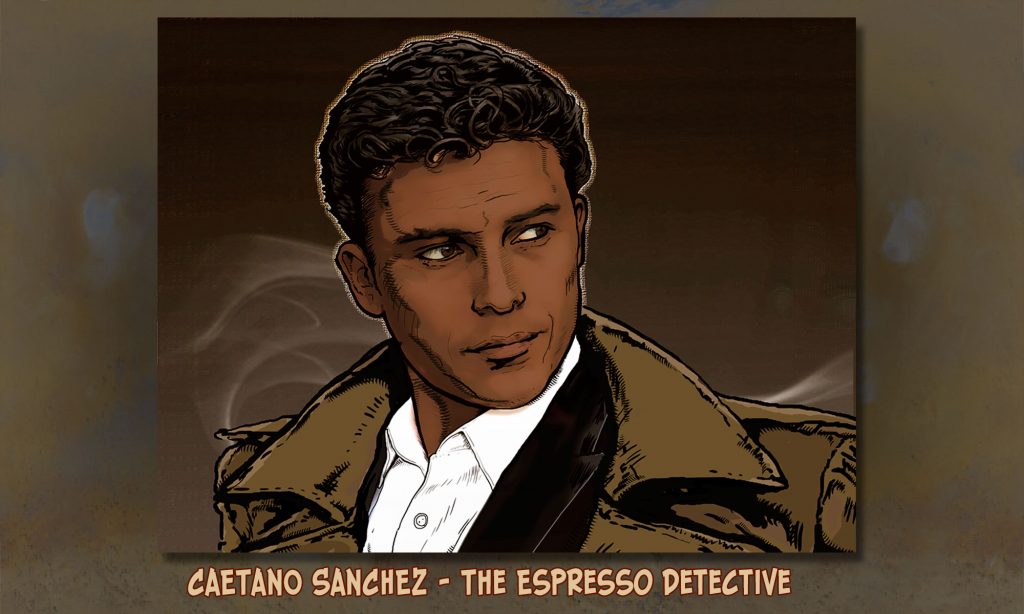 There's a pain inside him and it's a killer. A dark, fanged tornado that left a vacuum in the place his heart should be. A place he tries to fill with Blues, Sex, Espresso… and a Cafe Racer drive to rescue lost things. Is it super powers, magic or just luck that makes him almost unbeatable in a fight and hit eventing he aims at? Only his therapist-shaman knows… but is HE real or imaginary?
"Literature has a new Great Latin Lover… and he's a Dick." – Espresso Detective
Eric Erdek -Creator – Writer- Artist
This is My Story
I've been directing thousands of actors over the past 20 odd years. I work in casting as session director and less so as casting director. The comic book part goes back to my first memories. I'm a dyed in the wool comic nerd. My comic book creating is much more recent. I've been a pro for the past 10 years. To my credit is a cover to Heavy Metal Magazine (back cover, but still…) I've attended ComicCon as a pro for many years, but my main deal is the espresso detective comic. I don't look it, but I am half Latino, speak Spanish (native) the other half is New Yorker, living In California I have a deep love affair with espresso coffee and my motor revs at the site of cafe racer bikes and blues music. I now reside in Los Angeles with my stunning, genius wife and stunning, genius cat.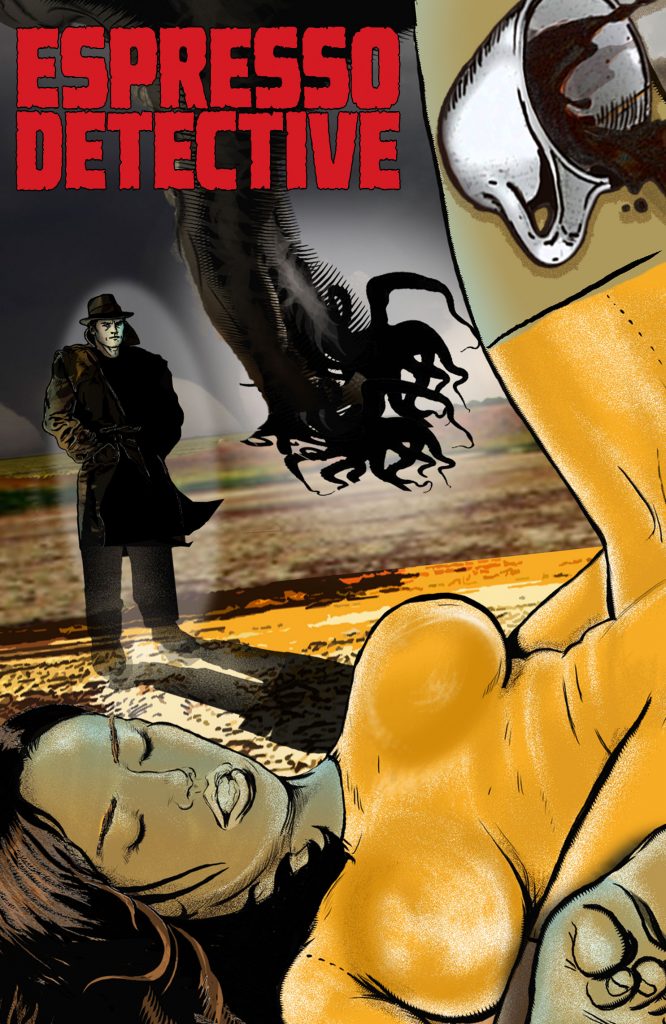 FREE Sexy Noir Crime/Horror Comic with a Kick!
ESPRESSO DETECTIVE Issue No.1
Detective Sanchez Battles Depression, Slavers & Lovecraftian Fiends with Style & Espresso.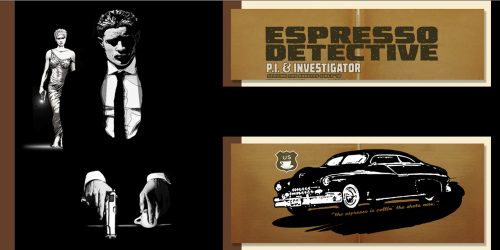 Espresso Detective Comic Raised Over $10,000 from 290 Backers on Kickstarter!
Praise for The Espresso Detective:
"Imagine a Buddhist James Bond that gets super powers when drinking espresso. Well, Buddhist minus the pacifism." —Erik Bitmanis (Hard Wyred)
"A laugh out loud, cry in my coffee damn good time." —Emily Wilcox (The Commitment Phobe: It's not you… it's him)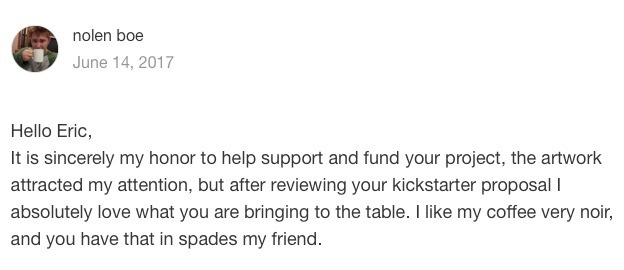 Superbacker Bobby Nunnery could not wait for issue No. 2 of Espresso Detective on Kickstarter. He was the very first backer