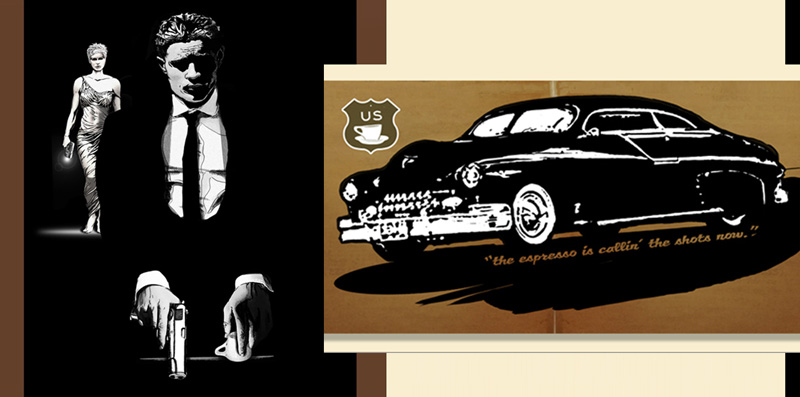 Praise for The Espresso Detective:
"Imagine a Buddhist James Bond that gets super powers when drinking espresso. Well, Buddhist minus the pacifism." —Erik Bitmanis (Hard Wyred)
"A laugh out loud, cry in my coffee damn good time." —Emily Wilcox (The Commitment Phobe: It's not you… it's him)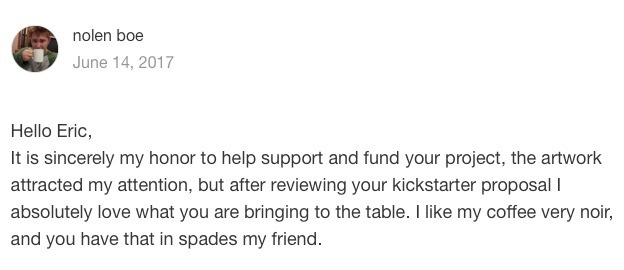 Superbacker Bobby Nunnery could not wait for issue No. 2 of Espresso Detective on Kickstarter. He was the very first backer!